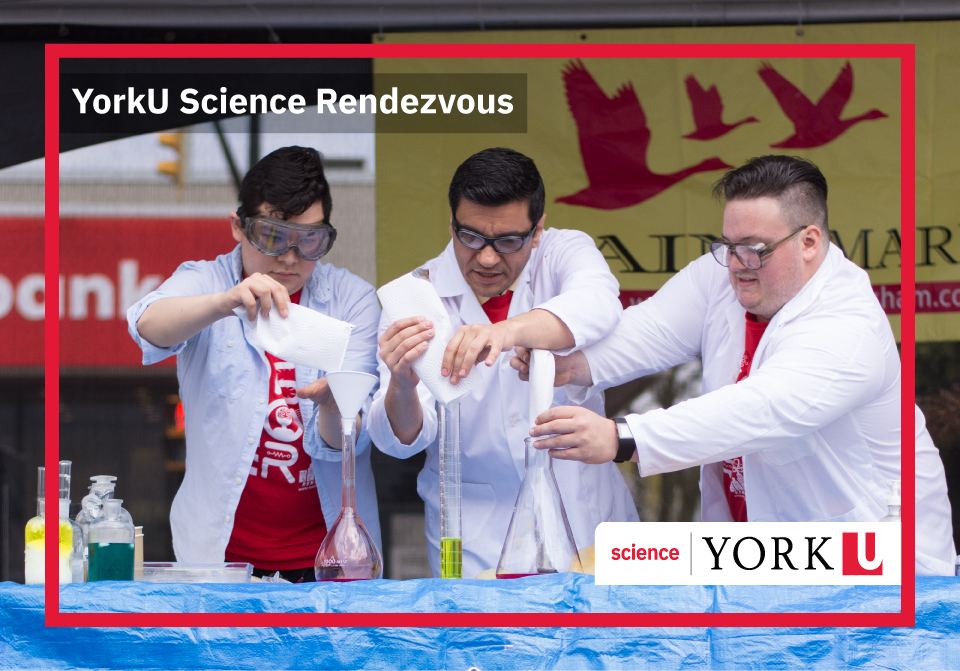 Science Rendezvous is an annual family festival that take science out of the lab and onto the streets across Canada! This year, we will be hosting Science Rendezvous VIRTUALLY.
Join us on the first ever virtual Science Chase! Start at York University's Science Engagement Programs event site and engage in the following virtual escape-themed challenges:
Save the world using the YU Starchaser 1000;
Perform examinations to diagnose pet patients at the YU Veterinary Hospital; and
Use your knowledge from YU Forensics Academy to solve the mystery behind Who Ate the Cake?
After you solve all the mysteries above, travel across Canada to participate in STEAM (science, technology, engineering, arts, and mathematics) challenges and learn about Canadian research and innovations!
Note: In a regular year, the Faculty of Science, Science Engagement Programs partners with Main Street Markham to host Science Rendezvous at the Markham Farmers Market. During the event, York University scientists and students are on site all day to answer today's most burning science questions and conduct exciting demonstrations, hands-on activities, and cool experiments! Get your hands dirty with some of the leading scientists in Canada. Make monster bubbles, watch fire demonstrations, extract DNA, and more!
For more information, please contact yusr@yorku.ca.