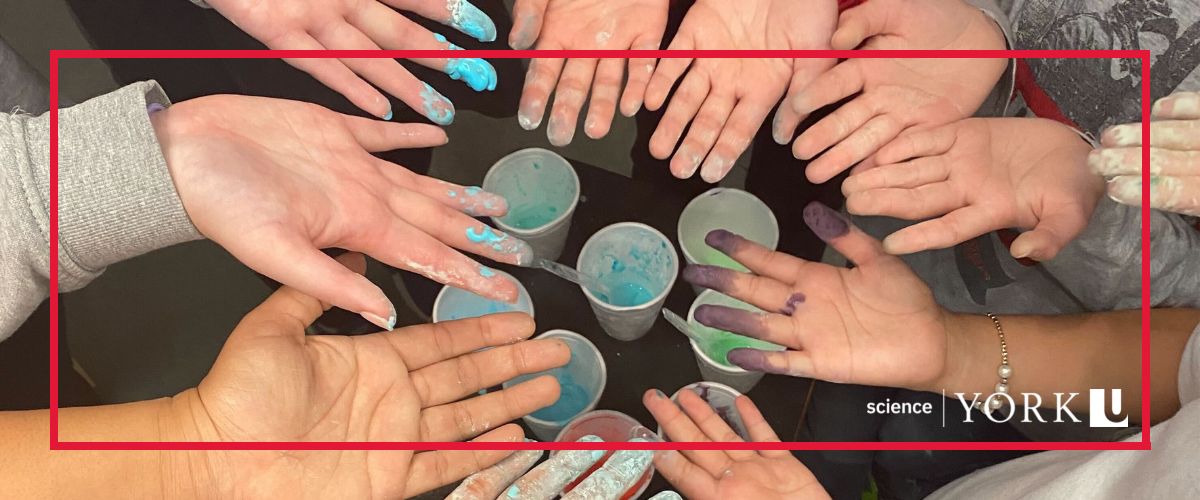 Open to residents of Jane and Finch community, our Community Science Clubs are free of charge and offer hands-on experiences in science, technology, engineering and Mathematics (STEM).
Community Science Club curriculum is driven by the interests of the students. The first day will have a scheduled activity, and the Instructors will work with the students to determine which experiments interest them the most.
A Community Pick-up option from Driftwood Community Centre is available. Meet the Instructor at 4:00pm and they will escort you and your child(ren) to the York University Keele Campus.
Sign up for our parent newsletter to receive email notifications about our programs.
Wed. Oct. 5, 12, 19, and 26, 2022
Time: 4:30pm to 6:00pm || Course Fee: Free to Jane and Finch residents
On the first day of Community Science Club we will be blasting off the program will Bottle Rockets! Design and build your rocket ship, and experiment with different rocket fuel recipes. Be ready to launch your interest in science and engineering to the next level!
Wed. Nov. 2, 9, 16, and 23, 2022
Time: 4:30pm to 6:00pm || Course Fee: Free to Jane and Finch residents
On the first day of the All-Girl Community Science Club we will be finessing the art of extracting DNA from fruit to investigate how it looks and feels. Scientists must use a procedure similar to this before they can use the information contained in this DNA. This information can be used to improve crops so that they are more resistant to disease, insect invasion or changes in climate.
Meet at Driftwood Community Centre at 4:00pm, and a staff member will walk campers to the classroom.
Campers will be brought back to Driftwood Community Centre to be picked-up at 6:30pm.